Sunny May my friend!
Here at the Arctic Circle snow finally starts to melt and we can dig out our bicycles from the storage. Have you been able to ride a bike the whole winter in your country? Well anyways, we think that now is a good time for a pre-summer check-up! Make sure that your tires are not empty and that the brakes work.
We checked my bike last weekend with Santa and yesterday I was able to go for my first bike ride for this spring. Oh, how much I enjoyed it! While I was biking, I came across with my furry friends. The birds were singing while they were flying from south back to the north. I also met squirrels and rabbits. Their fur colors had already changed from snowy white to a golden brown. They were enjoying the spring weather too and running around, up and down, so cheerfully. One of the squirrels would have even wanted to travel with me in my bike's basket. I had to tell my squirrel friend that this time it's better if he doesn't come with me, because the speed might scare him, and I don't even have a spare helmet for him.
In this month's Santa's Elf Club video has something to do with bikes also. Pipsie the Elf has a flat tire, and Ferdie hurries for help. Let's hope that you won't end up in the same situation as Ferdie, while he tries to fix a bike.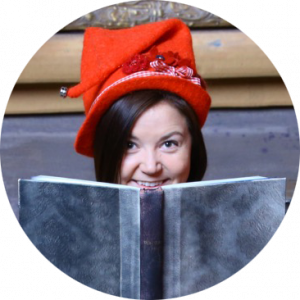 Vanilla the Elf
Psst! Only 231 days until Christmas!