Howdie everybody!
Our lovely friend the Sun has started to show up here in the Arctic Circle on regular basis and that if something makes me smile so big that my cheeks hurt. Are you feeling extra happy because of the springtime sun?
Cold and dark winter made me rely mostly on the power of cocoa and chocolate, but now my body is craving for fresh and tasty fruits and vegetables. Many might think that us elves only like cookies and rice porridge, but actually we eat very healthy. Otherwise we wouldn't have enough energy for all the elfish tasks!
Inspired by sunshine, I've been eating for the last couple of days only orange and yellow fruits. My absolute favorites are oranges, mandarins, golden kiwis and bananas! What is your favorite fruit?
From the newest Santa's Elf Club -video you can see, how elves Sparky and Flippie make elf characters out of bananas. Having tested this funny recipe myself, I can tell you that bananas have never tasted better. Let's not forget that you are not allowed to play with food, but it's not forbidden to make your snack times enjoyable and delightful!
Sunny March to you my friends!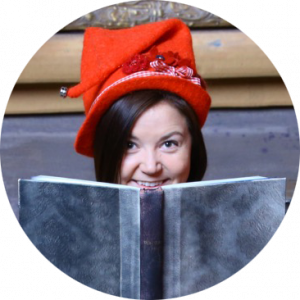 Vanilla the Elf
Pst! Only 294 days until Christmas!