Hello everybody!
January's freezing cold weather is now behind us and we can enjoy the winter again. I was starting to get little bit bored about the fact that it was so cold outside that I was afraid that my nose will fall off. Even though I'm a master at dressing up warmly, I was still having some problems with the weather. You see, the problem was, that I navigate with my nose. And that's why I couldn't have nice warm scarves covering my face when I went outside. My senses needed to be open!
By the way, I have made an interesting insight during the years. It seems that where there's freshly baked buns, there's always the nice kids. Strange but true. Although, is it even possible to be naughty, if there's fresh buns under your nose? I don't think so! Us elves and Santa have also noticed that freshly baked buns taste's the best after a little outdoor activity. This time of the year the best activity is of course sledding! We have been doing just that almost every day after Christmas. Now we are just anxiously waiting for Mrs. Claus to make the first batch of her delicious buns, that are filled with jam and whipped cream. Luckily, we have this saying here in the Arctic Circle that good things come to those who wait!
From the newest Santa's Elf Club video, you can see how fast Ferdie the Elf and Santa were going with their sleds. Let me just tell you that those two didn't even think about using the breaks, when they were coming down! They are the biggest daredevils that I know. It's hard to keep up with them!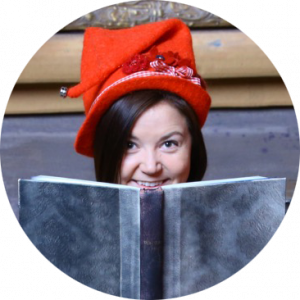 Vanilla the Elf
Psst! Only 323 more days until Christmas!